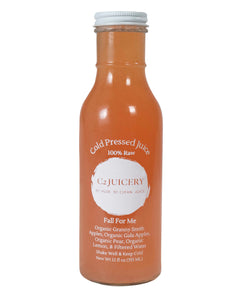 Ingredients: Organic Granny Smith Apples, Organic Gala Apples, Organic Pear, Organic Lemon, and Filtered Water
Flavor Profile:  You will surely fall in love with this crisp tart but sweet goodness. This juice aids in digestion, brain health, heart health, and is full of antioxidants.
You know what they say... A apple a day will keep the doctor away.