Welcome to C2 Juicery
C2 Juicery delivers ready to drink raw cold pressed juice. We source our produce from local organic farmers. It's our goal to make you feel AWESOME!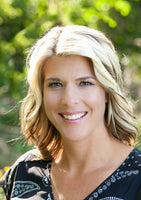 I'm Amanda, a certified Health Coach, I believe that when we learn to treat ourselves well and listen to what our body is telling us it will lead us to feel more centered and alive. From there we can create the life you deserve.
I can provide a one-on-one support that will teach you the right system that works for you and hold you accountable. It is a fact without the right system, right support and accountable you will fall back into your old habits.
Learn More
Testimonials
 I truly believe in what you do and for the health and wellness for not only me and my family but for others and when I am passionate about something, I just really want so many others to see and be apart of something so great. Not only does juice have beneficial factors but the person behind the scenes needs a lot of credit :) I mean a company that provides a healthy alternative to life that delivers to your door!?!? Amazing!!! Not only is it door step delivery but also you are so kind, passionate, knowledgeable and you can tell how much you care about people by the products and costumer service you provide.  You are a gift, a gift so many people didn't know they needed.

Mandy
I have been doing the C2 Juice myself on and off with Amanda for a couple of years and loved it.  I had my 4 day membership set up and noticed my daughter wanted to drink what I was drinking and she seemed to like them.  I talked to Amanda to get her thoughts on whether it would be a good fit for her and updated my 4-day membership to a 7-day membership.  Every morning I give my daughter a half bottle of the C2 Juice with her breakfast and ever since she is more regular and not struggling for 2-3 days to go, there has been no screaming from the pain and we haven't had to use the Miralax!  I also know that doing this she is also getting the nutrients her body needs.



Alecia

I drank C2 Juicery, LLC beet juice prior to giving blood recently. I was told my hemoglobin level was excellent!!! I am often low on iron and have even needed to
reschedule in the past. Beats are amazing and your juice is outstanding Amanda!



Karen